Your Cochran House Washing Pros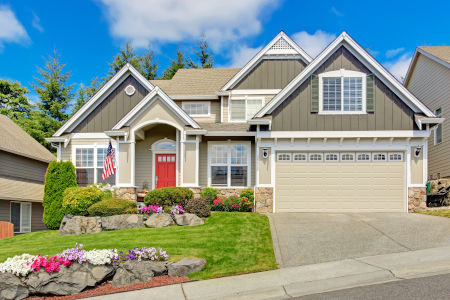 If you're looking for high-quality house washing services in the Cochran area, then you're in the right place. Here at Mid-GA Exteriors LLC, we offer top-notch pressure washing services, including house washing.
If you want your home to be as clean, safe, and healthy as possible then come to Mid-GA Exteriors LLC. We want to give you your dream property! And due to our solid reputation and years of experience, you can trust that you're receiving the best care. After all, we're your most trusted source when it comes to pressure washing for Cochran. Come inquire about our house washing services today!
We ask that you do not attempt to wash your house by yourself. We highly recommend that you hire a professional instead because DIY pressure washing projects are extremely dangerous. Pressure washing is a risky task, and you could end up hurting yourself or damaging your property. You can avoid those risks if you hire us here at Mid-GA Exteriors LLC!
Give Your Cochran Home A Makeover!
Are you considering our exterior home cleaning services? Here at Mid-GA Exteriors LLC, we want to give you the cleanest and healthiest home possible. And our elite house washing services will do just that. Are you unsure about whether or not you need your house professionally washed? Here are some of the biggest benefits:
Boosts your curb appeal
Increases your home value
Prevents future damage, thus saving you money
Improves your health by eliminating harmful molds, growths, allergens, etc.
Don't DIY your next house washing project, call our experts instead! They're knowledgeable, experienced, and eager to make your property look brand new again.
There are countless reasons why house washing is so essential as a homeowner. If you're interested in utilizing our house washing services, then give us a call today. Also, be sure to inquire about our other related services, such as deck cleaning. We want your entire home to be as clean and safe as possible!
Let's get started today. For exceptional house washing in the Cochran area, give our team at Mid-GA Exteriors LLC a call!
Need a Professional Pressure Washer?
Call Mid-GA Exteriors LLC Today!
Contact Us Today
Request Your Quality Cochran Pressure Washing & Soft Washing Services Today!