Why You Should Have Your Commercial Property Professionally Pressure Washed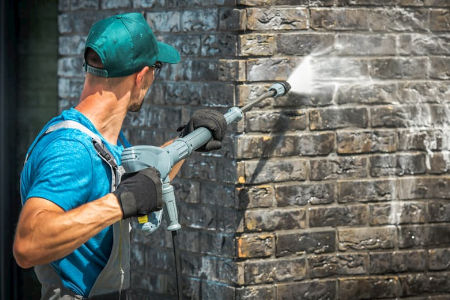 There are many benefits to pressure washing a commercial property. Pressure washing is a great way to remove the dirt and debris that builds up over time. It also helps to eliminate any mold or mildew that might be present on the surface of the building that can affect a business's reputation. If you're like many business owners, you're constantly dealing with dirt, grime, grease stains, and more, and you might understand that first-time visitors are going to take notice of how well your business looks.
Pressure washing is one of the best ways to maintain the curb appeal of your business and keep it looking neat and clean. Here are some reasons why you should consider pressure washing your commercial property.
Remove Debris
One of the main benefits of pressure washing your commercial property is that it can help clean out any debris from the exterior of your building that may have built up over time. This debris may include any moss, dead leaves, or tree branches that have fallen onto the roof of your property. It also helps to remove any dirt or grime from the exterior of your building that accumulates from people, or the elemental debris like dirt, mud, oil, and grime. If not cleaned, these pollutants will build up and discolor your building, leading to expensive damage to your commercial property.
Remove Stains
A professional pressure washing company can help you with graffiti removal, rust removal, and eliminating oil stains from the surfaces of your building. Pressure washing will also eradicate mildew and mold from your property.
Maintain Curb Appeal
Pressure washing your commercial building is not just a one-time cleaning process. It will need to be done on an annual basis in order to help maintain the quality of the exterior of your building. The recommended time between each annual cleaning is usually three to four months. If you don't clean your commercial property for more than a year, it will start to show its wear and tear, and the appeal will diminish considerably.
Commercial Property Pressure Washing In Cochran
Pressure washing is a low-cost solution that will help you to maintain the look of your building and help it remain clean and unspoiled from the elements. It's an effective way for any business owner to increase the curb appeal of his or her property and ensure customers and employees are safe from hazardous contaminants.
For more information about pressure washing your commercial property, contact the pros at Mid-GA Exteriors LLC today and receive a free consultation.

Contact Us Today
Request Your Quality Cochran Pressure Washing & Soft Washing Services Today!