Best Macon Pressure Washing Services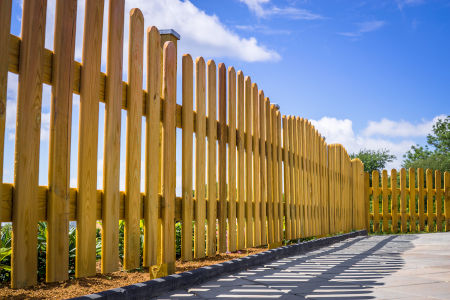 Macon homeowners know to trust Mid-GA Exteriors LLC when they are in need of a boost in their curb appeal. Our trained pressure washing technicians are ready to complete any exterior pressure washing project at your Macon home, from house washing to fence cleaning and deck washing to sidewalk cleaning. We have a cleaning solution for each surface and are experts at removing organic matter and stains; your home will look new in no time! Customer service and delivering results are what matters most to us and we will ensure you're kept informed every step of the way.
Contact us today for an estimate for your Macon pressure washing project.
Top-Rated Pressure Washing In And Around Macon
Leave the pressure washing at your Macon home to the professionals at Mid-GA Exteriors LLC! This is one chore you can take off your to-do list as we have the latest equipment and experience to get this job done correctly. You'll be breathing a sigh of relief when your home looks fresh and new again!
Regular house washing is important to make sure the siding is protected from damage. If contaminants such as mold and mildew are left untreated, they can break down the siding materials, which will cause them to become loose and fall off. By removing these substances you're also improving the air quality at your home by getting rid of toxic allergens. Everyone will literally breathe easier when a proper house washing service is performed!
Quality Gutter Cleaning For Your Macon Home
Gutter cleaning at your Macon home is important for protecting your home from water damage and for improving your curb appeal. Gutters stuffed with leaves, sticks, and other debris can be an eyesore, but they also won't drain water away from your home properly. Clogged gutters will spill water over the sides instead of moving it away from your home. Standing water around your Macon home's foundation can cause rot and leaks, not to mention attract insects!
Call our Macon offices today for elite gutter cleaning and other pressure washing services. We'll make your home look new!
Reviews & Testimonials on Mid-GA Exteriors LLC in Macon, GA
There are currently no reviews or testimonials for Macon, GA. Check back soon!

Contact Us Today
Request Your Quality Cochran Pressure Washing & Soft Washing Services Today!