Mid-GA Exteriors LLC: Eastman's Dependable Pressure Washing Service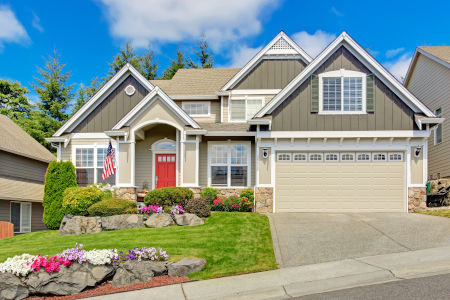 For your Eastman pressure washing needs, you can count on the experts at Mid-GA Exteriors LLC. We have years of industry experience providing quality exterior restoration services and we can't wait to make you one of our many satisfied clients.
We can restore almost any exterior surface back to its former glory, from gutters and fences to vinyl siding and decks. If your Eastman home is in need of a refresh, give us a call for a free cleaning service quote or estimate. From soft wash cleaning to pressure washing, we'll help you decide on the right service for your home.
For Superior Gutter Cleaning Services, Call On The Eastman Pros
Maintaining your Eastman gutters can go a long way toward keeping your home's exterior looking great. With our professional gutter cleaning services, we can help you restore your gutters to their former glory, removing stains left by mildew, dirt, and grime.
Instead of pressure washing, we use a soft washing system for gutter cleaning. This no-pressure service removes discoloration and flushes out your gutter system, increases your home's curb appeal, and helps your gutters to function properly. Not only will your gutters look great, but our gutter cleaning services will save you time and money in future repairs!
At Mid-GA Exteriors LLC, Our Name Is Synonymous With Pressure Washing In Eastman
While many homeowners attempt to pressure wash their home's exterior on their own, this is a job that's best left to a professional. At Mid-GA Exteriors LLC, our Eastman pressure washing specialists have the tools and experience to restore your driveways, decks, sidewalks, and more, without causing damage to your home's external structures. We have all the right knowledge, solutions, and professional equipment needed for a quality pressure washing service.
So whether you're looking for a house washing, fence washing, pool deck washing, or any other residential or commercial pressure washing service in Eastman, look no further than Mid-GA Exteriors LLC! Call our offices today for the best pressure washing in Eastman.
Reviews & Testimonials on Mid-GA Exteriors LLC in Eastman, GA
There are currently no reviews or testimonials for Eastman, GA. Check back soon!

Contact Us Today
Request Your Quality Cochran Pressure Washing & Soft Washing Services Today!