Superb Pressure Washing Specialists Serving Cochran, GA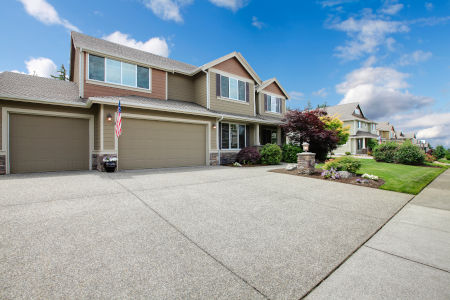 There's no place like home: especially when it's clean! While you take care of the interior, let us handle your outdoor space by pressure washing your Cochran home to a flawless and flaunt-worthy clean.
Gutter Cleaning: The Key To Keeping Your Cochran Home Clean
When gutters fall into disrepair and become clogged, they're unable to do their job of creating proper drainage for water runoff. This can lead to leaky roofs and water damage. Plus, clogged gutters are a paradise for pests and mold that aren't the kind of Cochran company you want to invite to your home! Investing in professional pressure washing services is the main way to keep your Cochran home in great condition.
Needless to say, gutter cleaning is an essential part of any Cochran home maintenance project. Here are a few of the reasons why you want to add gutter cleaning to the top of your to-do list:
Pest control: clogged gutters make attractive hangouts for rodents. Not only is this a health hazard for your Cochran family and friends, but this can lead to a number of other damages associated with pest infestations. Major repair costs from this type of damage can exceed the cost of a routine pressure washing.
Roof damage: clogged gutters will hold water and become heavy. Over time, this will cause the fascia, or materials covering your rafters, to separate from the roof. A costly repair that could have been prevented by a professional pressure washing service!
Reliable Pressure Washing For Your Cochran Home
When your gutters runneth over, who is there to catch it but the walls upholding your home? Water and warmth, whether from your gutter or the natural elements of the Cochran climate, combine to create the perfect environment for mold and other unfriendly green growths.
Doing the job of house washing yourself could mean hours of scrubbing, then spraying with a hose that gets you little to nowhere when it comes to removing stubborn bacteria and discoloration. As pressure washing pros, tackling this type of task is just up our alley!
Pressure washing is best left to the professionals to avoid damage to yourself or your Cochran home: call Mid-GA Exteriors LLC to find out what service is right for your needs. In addition to the great gutter cleaning and house washing options, consider going the whole ten yards for a comprehensive clean: ask about our driveway washing and rust removal services.
Reviews & Testimonials on Mid-GA Exteriors LLC in Cochran, GA
There are currently no reviews or testimonials for Cochran, GA. Check back soon!

Contact Us Today
Request Your Quality Cochran Pressure Washing & Soft Washing Services Today!