House Washing in Cochran, GA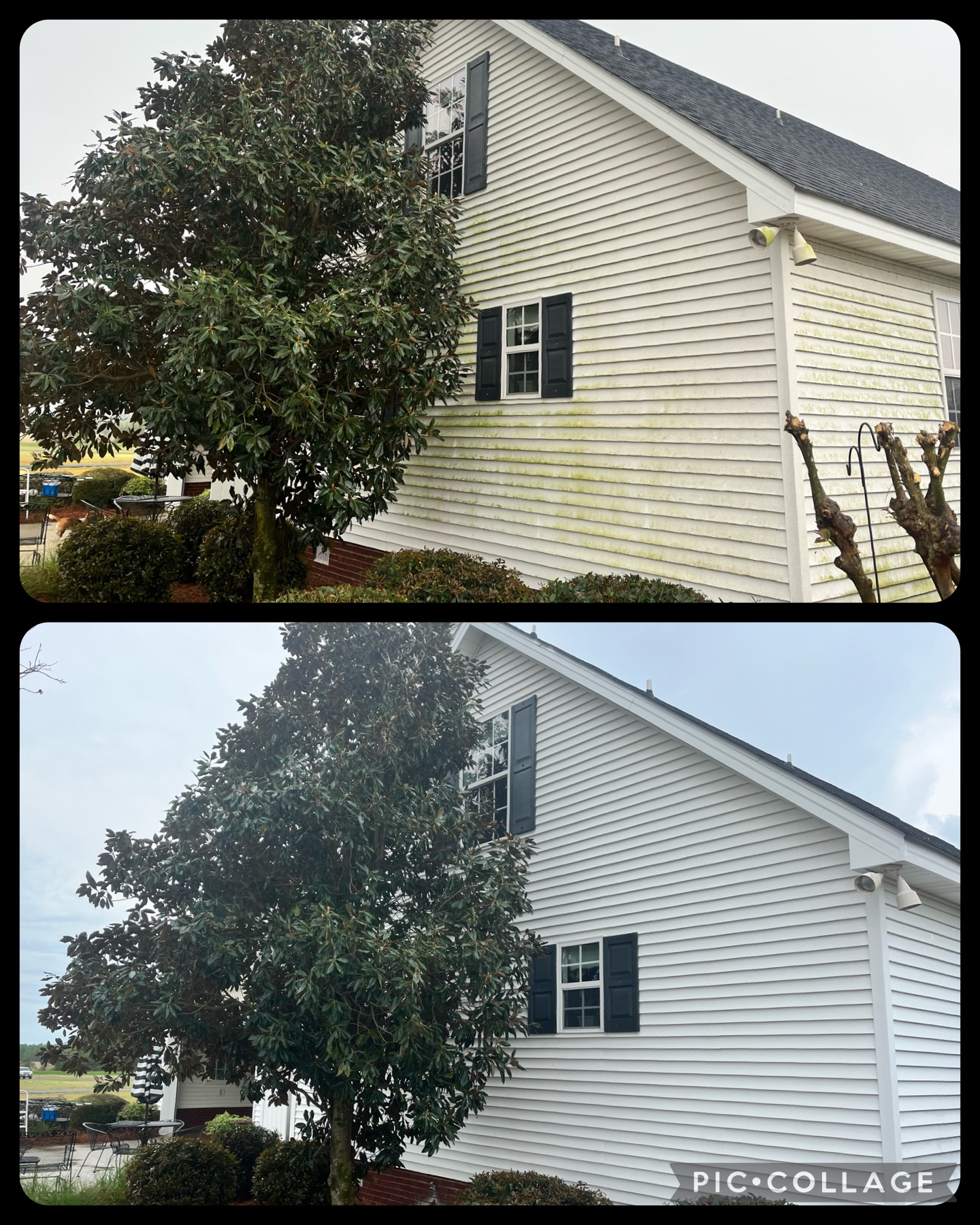 We Softwashed this home for one of our yearly customers in Cochran, GA safely removing all of the nasty mildew, dirt and bugs.
Gallery

Latest Tips
Why Pressure Washing Is Great For Your Gutters

What if you never had to climb atop a wet and rickety old ladder to spend your day off scooping mess out of the gutters to keep them from getting clogged? Even better, what if you were also able to get the exterior of your gutters […]

Why You Should Have Your Commercial Property Professionally Pressure Washed

There are many benefits to pressure washing a commercial property. Pressure washing is a great way to remove the dirt and debris that builds up over time. It also helps to eliminate any mold or mildew that might be present on the surface of the building […]
Contact Us Today
Request Your Quality Cochran Pressure Washing & Soft Washing Services Today!