Cochran Commercial Pressure Washing For Visually Appealing Business Spaces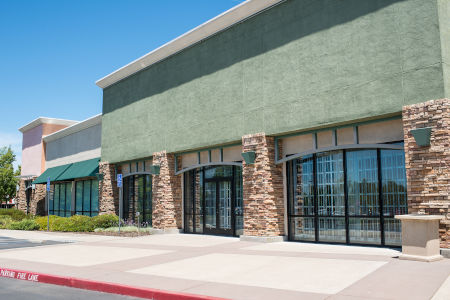 Along with our high-quality home pressure washing services, Mid-GA Exteriors LLC also offers commercial pressure washing services for your large-capacity projects. We service the entire Cochran area, and our pressure washing services are highly reviewed by our many happy customers! We perform your commercial pressure washing jobs quickly and efficiently so that you can get back to focusing on your business. Give our team a call today for all-around great pressure washing in Cochran!
Our commercial pressure washing services are your top choice in the Cochran area. Give us a call today to find out more!
High-quality Exterior Cleaning For Businesses
Mid-GA Exteriors LLC is your source for dependable exterior cleaning for your Cochran business! We can take on a variety of business property exterior cleaning projects, such as sidewalk cleaning, fleet washing, graffiti removal, and more!
If you have a commercial pressure washing project you need to be finished, give Mid-GA Exteriors LLC a call today for consistent and quality commercial pressure washing services.
Don't settle for less when it comes to pressure washing your Cochran business: hire the pros at Mid-GA exteriors and we'll make your commercial property look like new again.
The Benefits Of Regular Exterior Cleaning
Regularly scheduled exterior cleaning can bring a lot of benefits to your home or business! Mid-GA Exteriors LLC's commercial pressure washing services are also an easy and cost-efficient way to tackle large capacity cleaning projects. Exterior cleaning can:
Increase your building's curb appeal
Increase your building's overall value
Help attract new and returning customers
Help sell your home faster
Regular exterior cleaning can also help spot damages to your surfaces while they're still small, and before they grow larger and more expensive to deal with! If you're ready to schedule your next commercial pressure washing project, or you have another exterior cleaning project that needs to be finished, give Mid-GA Exteriors LLC a call today! We are happy to provide you with a free estimate for any pressure washing projects.
Need a Professional Pressure Washer?
Call Mid-GA Exteriors LLC Today!
Contact Us Today
Request Your Quality Cochran Pressure Washing & Soft Washing Services Today!