Bonaire Pressure Washing Services You Can Depend On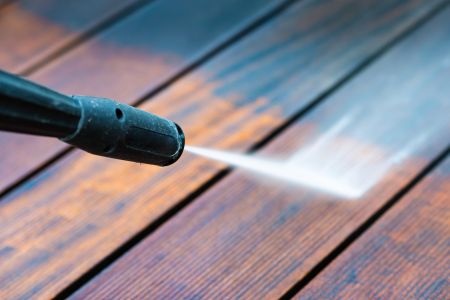 Here at Mid-GA Exteriors LLC, our love for family, community, and pressure washing guides us to be the absolute best of the best in the business. We love to provide deserving communities with quality pressure washing services; communities like beautiful Bonaire, GA!
Bonaire is a part of the several little communities we serve here at Mid-GA Exteriors LLC. Bonaire residents do not need to worry if we can't do something for them. All of our residential and commercial services here at Mid-GA Exteriors LLC are readily available to Bonaire residents, including house washing, sidewalk cleaning, gutter cleaning, and more!
You Never Know When You Might Need Gutter Cleaning For Your Bonaire Home
When your gutters are clogged and not doing their job, water can run down the side of your house and into your basement, destroying your home and foundation with extensive water damage. Gutter cleaning can help prevent such an expensive problem.
As you know, in the wintertime, water freezes. So any water caught in your clogged gutters will freeze and that can be too heavy for your gutters to handle, causing your gutter system to break away from your house. Yet again, another expensive problem!
Water damage is no joke, and clogged gutters can cause water damage to your roof and house. House washing and pressure washing are also available as part of our services.
All-in-all, gutter cleaning helps prevent expensive problems and damage.
Take Advantage Of Pressure Washing Services In The Bonaire Area
Bonaire is a beautiful community that's made extraordinary by its residents. We offer wonderful services to match. We can provide pressure washing services in Bonaire to keep the community wonderful. Don't put off cleaning for another day; call us if your Bonaire home needs pressure washing.
Mid-GA Exteriors LLC also offers commercial pressure washing for Bonaire business owners. Anything you care about is important to us, which is why we provide stellar service to your businesses with our commercial services that include graffiti removal and fleet washing.
Interested in learning more about what we do at Mid-GA Exteriors LLC? Check out our site and look at the services that we offer in more detail. If you find one that suits what you need, give us a call to receive a free quote.
Reviews & Testimonials on Mid-GA Exteriors LLC in Bonaire, GA
There are currently no reviews or testimonials for Bonaire, GA. Check back soon!

Contact Us Today
Request Your Quality Cochran Pressure Washing & Soft Washing Services Today!