A Gutter Cleaning Professional Serving Cochran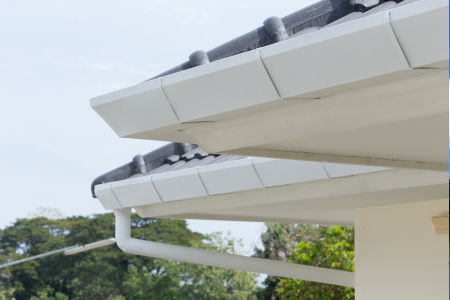 Mid-GA Exteriors LLC offers premier gutter cleaning in the Cochran area. If you're looking for top-rated pressure washing in the Cochran area, we can help!
A professional gutter cleaning is an important part of your home maintenance routine. Not only do we clean out any clogging agents in your gutters, but we wash away the dirt and grime from the outside to ensure your entire gutters are clean and maintained.
A great way to combine services is to set up a house washing service with your professional gutter cleaning to ensure you're getting the best service possible for the lowest prices.
To set up premier gutter cleaning with the pressure washing pros of Cochran, call Mid-GA Exteriors LLC today!
Pressure Wash Your Gutters Inside And Out
A professional gutter cleaning service cleans out your gutters of dirt and debris to ensure there are no clogging agents in your gutter system. Your gutter system is meant to move water from the roof of your home away from the foundations in gutter spouts.
These spouts ensure that the water is moved farther from your home so that the foundations are protected from water damages. When these spouts or the gutter system get clogged, the water can overflow over the sides of your gutter system and cause significant damage to your foundations and your home.
Exterior gutter washing services will ensure that leaves, dirt, sticks, and other debris are cleaned out of your gutter system. After this debris is cleaned away, a professional pressure washing will wash away the rest of the dirt inside to ensure you're getting the best clean possible.
The outer part of your gutter system is just as important as the inner area! Dirt, debris, and rust can cause serious damages to the outside of your gutter system, which can result in gutter leakage. By investing in a gutter cleaning that cleans the outer portion of your gutters as well as the inner portion, you're protecting your home thoroughly to ensure there aren't any leaks in your gutters.
Our technicians will let you know if they notice any damages that might need to be fixed to ensure your gutter system is working the best it can. Set up an appointment with our gutter cleaning experts today to get the best clean possible!
Need a Professional Pressure Washer?
Call Mid-GA Exteriors LLC Today!
Contact Us Today
Request Your Quality Cochran Pressure Washing & Soft Washing Services Today!